LABTEK Services has been supporting the Cryoscope instrument for over 30years, our knowledge and experience with the freezing point depression technology is un-paralled in the dairy industry. As a company we have continually strived to provide high quality products at competitive prices from instrumentation through to after-sales consumables and accessories.
The last 30 years has seen LABTEK Services working with many of the major dairy processors in the UK, supporting a wide range of Cryoscope instruments from different manufacturer's including Astori Tecnica, Advanced Instruments & Funke Gerber. Our highly experienced technical team can provide technical support including Servicing, Repairs and Spares as well as technical guidance and advice.
We are very proud that we have been able to save our customers hundreds of pounds with the launch of our own ISO 5764:2009 Compliant UK manufactured Thermistor Probe for the Advanced Instruments 4D3 & 4250 Cryoscope, which has proven to be very reliable since its launch in 2002 and has seen hundreds of installations by our engineers and customers on-site with telephone support. The probe is supplied complete with BIN Nos and Plug for easy and simple installation.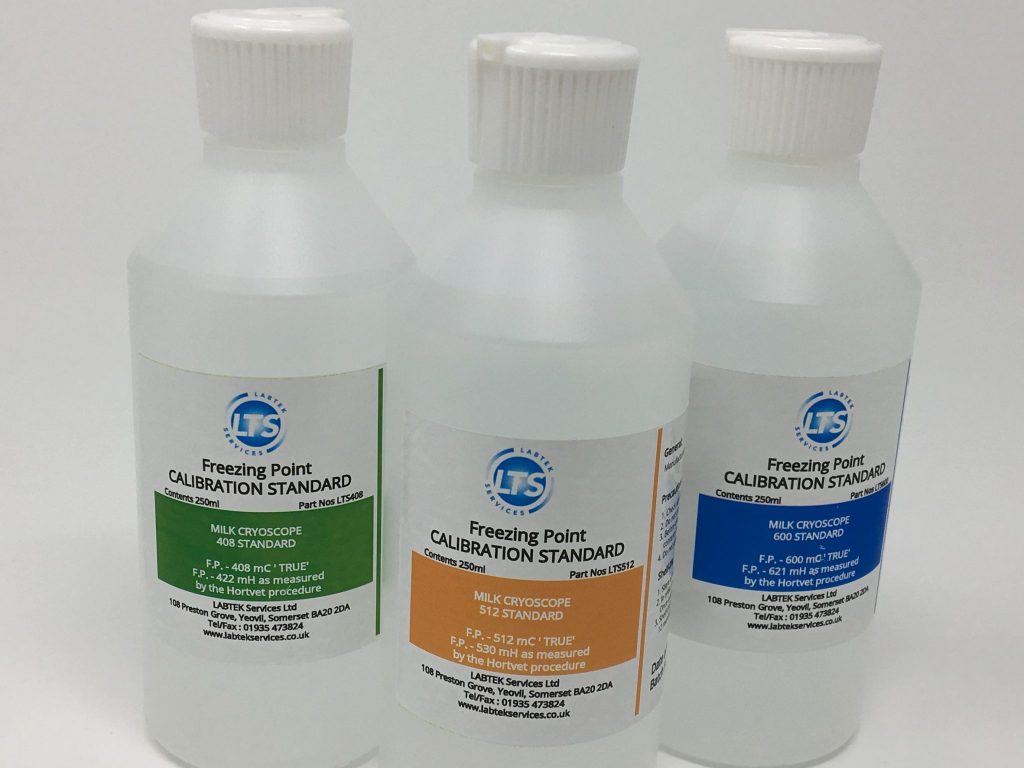 Since the 1990's LABTEK Services has also been supplying its own branded ISO 5764 Compliant Cryoscope Calibration Stds. Each batch is supplied with a certificate of analysis following stringent testing and date of manufacture clearly stated on the label. Each 250ml bottle has an easy pour cap which enables the user to easily measure out the required sample.
Our Cryoscope range also includes Colour-Coded or Clear Cooling Liquid, Thermal Print Rolls for CryoSmart/CryoTouch, Advanced 4D3/4250 Cryoscope & Fluorophos FLM200, Cryoscope Test Tubes graduated at 2 & 2.5ml and CryoScope Tubes Rack Heat Resistant polypropylene or Stainless Steel.
Contact LABTEK Services if you need technical support, servicing or repairs for your ageing Advanced instruments 4D3 Cryoscope, 4250 Cryoscope or Fiske MkII or require on-going after-sales, consumables and accessories.